For optimized fit on low-profile turntables
2MR Black
The Ortofon 2MR series is designed with a newly developed cartridge housing for optimized fitting on low-profile turntables. With its ultra-slim 3mm height reduction, seamless integration is guaranteed. The cartridge's slimline body eliminates the need for spacers or modifications, ensuring quick, easy mounting with just two screws.
Experience unmatched compatibility with all 2M styli and revel in the high-performance motor system featuring quad coils and split pole pins, exclusive to genuine Ortofon cartridges.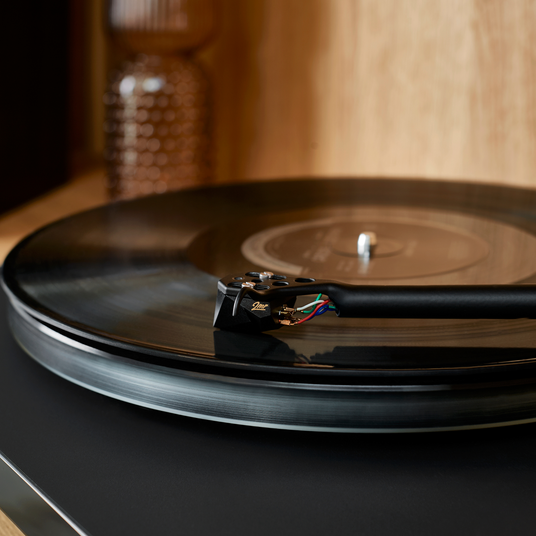 Feeling the presence of the artist
Accuracy level

Shibata diamond
Stylus
100% compatibility with all 2M styli
Tailor your listening experience
Output voltage at 1 kHz, 5cm/sec

Tracking ability at 315Hz at recommended tracking force

Compliance, dynamic, lateral

Tracking force, recommended

Coil wire material

Cartridge weight

Stylus colour

Recommended load capacitance
Explore our premium selections below
Seeking an enhanced experience?