Optimal fit and sound reproduction

OM 5E
If your tonearm has a standard headshell or a cartridge mount, then step up to optimal sound reproduction with OMs. A glance at any one of these cartridges will reveal Ortofon's answer to perfect tonearm matching. Ingeniously tucked into the top of the mounting bracket is a tiny, removable weight-plate.
If your tonearm is a standard tonearm, just leave the weight-plate. If your tonearm is one of the low mass types, then simply remove the weight. The mass of your OM cartridge is now a mere 2.5g.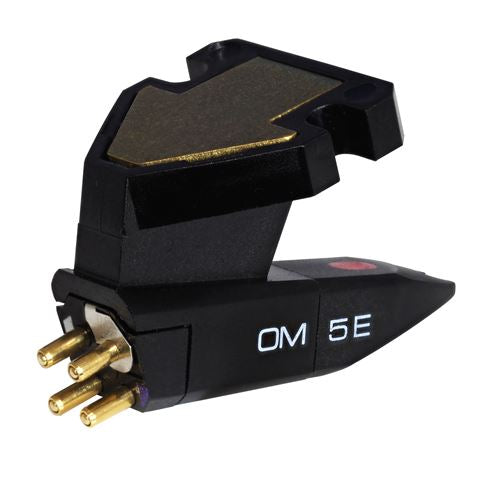 Optimal fit and sound reproduction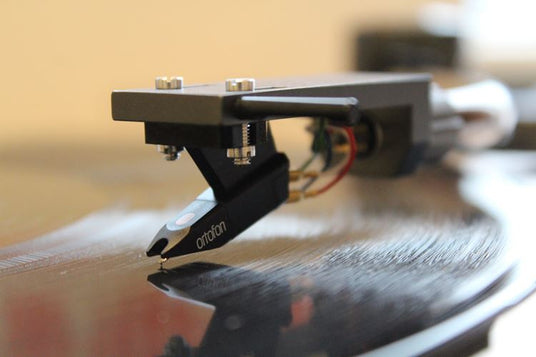 Styli types and interchangeability
Channel balance at 1 kHz

Output voltage at 1 kHz, 5cm/sec

Channel seperation at 1 kHz

Channel seperation at 15 kHz

Frequency response 20 Hz - 10 kHz

Tracking ability at 315Hz at recommended tracking force

Compliance, dynamic, lateral

Stylus tip radius

Tracking force range

Tracking force, recommended

Tracking angle

Internal impedance, DC resistance

Cartridge colour

Cartridge weight

Reccomended load resistance

Internal inductance

Recommended load capacitance

Replacement stylus
Explore our premium selections below
Seeking an enhanced experience?