For turntables requirering low-form factor cartridges
The new 2MR
Ortofon 2MR features a specially designed cartridge housing tailored for turntables and tonearms like Rega matching their requirement for low-form factor cartridges. With its narrow cartridge housing, it seamlessly integrates without a need for modifications or spacers under the tonearm, enabling quick and easy mounting with just two screws.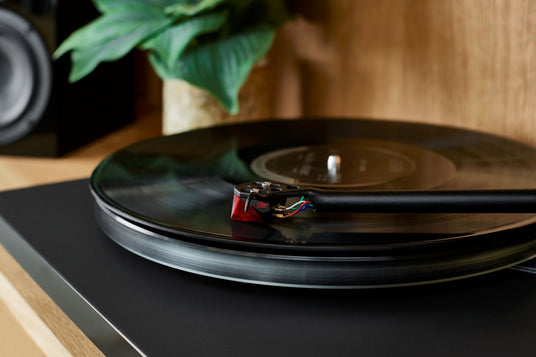 Capturing the nuances of your vinyl
Authentic sound reproduction
2MR continues the 2M Series' commitment to authentic sound reproduction.
A high-performance motor system featuring quad coils and split pole pins minimizes eddy current losses, enhancing channel balance and accuracy. This innovation results in a clean, detailed, and true-to-life sound, faithfully capturing the nuances of your cherished vinyl collection.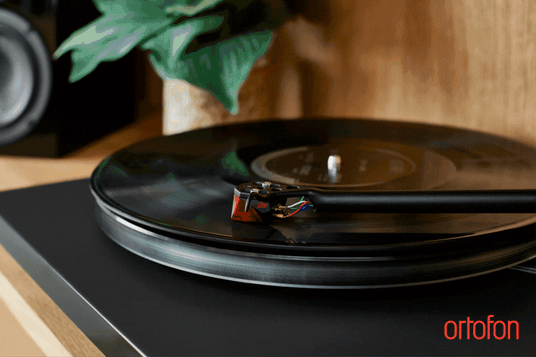 Explore your records like never before
More than just
a cartridge
2MR cartridge are for those who value an authentic immersive listening experience when listening to their music. 2MR lets you rediscover your vinyl collection with enhanced clarity and precision.
The 2MR maintains the hallmark of interchangeability, allowing you to explore your records in greater depth and detail. The seamless transition between stylus profiles lets you tailor your listening experience, ensuring every note is heard with unparalleled accuracy and emotion. The 2MR series empowers you to explore your records like never before, allowing you to savor every moment of your favorite music.
The 2MR features a slimline cartridge body that effectively eliminates the need for tonearm spacers, shims or modifications on turntables needing a low form factor cartridge.
The High-performance motor system incorporating quad coils with split pole pins unique to Ortofon, delivers a clean detailed and true-to-life sound.
Rediscover your vinyl collection with enhanced clarity and precision
Explore the new
2MR cartridges
2MR Red

An all-purpose cartridge that delivers open, dynamic sound

2MR Blue

Adds more dynamics and resolution, sounds more open

2MR Bronze

Adds even more resolution in an evenhanded way

2MR Black

The best of everything, true to the groove

2MR Black LVB

Exclusive model: Nude Shibata diamond on Boron cantilever

2MR Mono

For playing mono microgroove LP vinyl records

2MR 78

For playback of 78 rpm shellac records