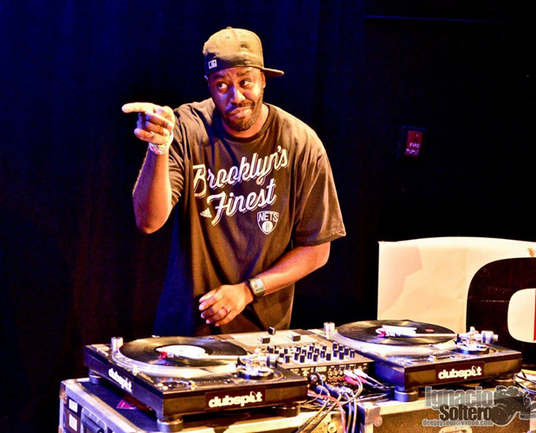 Ortofon: Would you like to start by introducing yourself?
- I am DJ Esquire from Brooklyn, New York. 2012 DMC US Supremacy Champion, 2012 US IDA Champion, and 2013 DMC Regional Champion. And more titles to come!
Ortofon: How do you feel after the US Finals?
- It feels amazing to finally win the DMC USA title after 13 years of competing. I'm still a bit shocked by it all. But now, my focus is shifted to put together a great 6 minute set for the DMC World Finals.
Ortofon: What does it mean for you to win DMC USA?
- It's the culmination of a career dream finally coming to reality. I always wanted to win but never really thought I could achieve this feat. This year, I did a lot of research and tried to put together an entertaining and creative set to represent at the DMC USA Finals. I'm happy that it won over the crowd, and I received the lion's share of votes from the judges.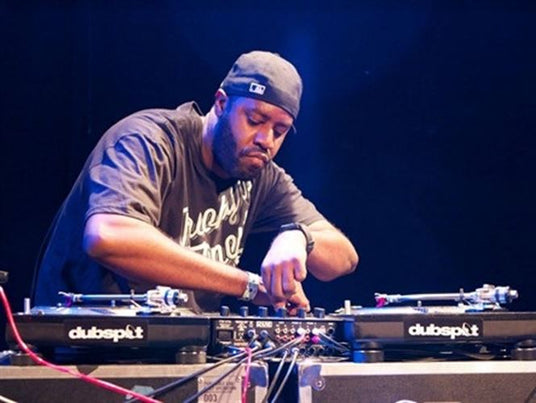 Ortofon: You have been travelling quite a lot across Europe over the past year, and you've played with a lot of European DJ's. Do you see any striking differences between American and European DJ's?
- In terms of techniques and styles there are a lot of differences. I find North American DJ's have a more traditional way of beat-juggling - we'll just use a kick and a snare and flip it different ways.
European DJ's use a lot of electronic sounds. We also have very different techniques, and it's good for me now seeing all of these styles and to try to incorporate into my own style. It's a different way of thinking that I wasn't exposed to by being just in New York. It helped me evolve a lot in my style.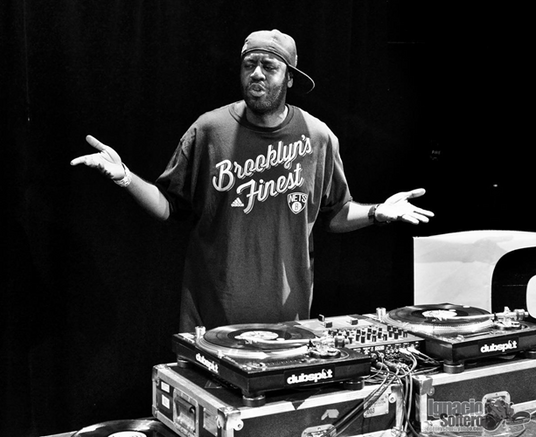 Ortofon: Talking about battles, how do you prepare for a battle?
- I drink heavily because I get so nervous (Laughs). For me, it's very mental as opposed to physical. I study my opponent more than concentrating on myself. I like to pin point every weakness of the other DJ and expose that on stage. That's what I do. For example, at last year's US Supremacy battle, there was a fairly good competition. But I knew who the big competition was, so I did a lot of research on them, and one of the guys put up a new routine that he had just created that year. So in my mind I thought "He might wanna use it in the battle". I went out and got the same records, marked up the same points that he used just in the instance that he might go against me. And it just so happened that he went against me and used that routine! I was able to take the same routine right after he did it and say "F—k you! This is s—t! Look at this, this is better!" and I totally trashed him. I do so much research, it drive me nuts. But what better way to win! When you take the same records and do better, the whole crowd goes "Oh my god! How did he know??" You have to study your opponents. That's the best way to get a leg-up in the competition.
Ortofon: Who was your biggest supporter/fan?
- I had much support for various key individuals in my life. My biggest supporters on the night of the battle was the students and staff from Scratch DJ Academy and my fellow DJs from Beatminerz Radio.  They came to the battle in full force and I've never heard a crowd roar that loud for me in my entire career. I am forever appreciative and humbled from the love they showed me that night. Simply amazing.
Ortofon: How did you see competitors around you at this year DMC? Was it easy to win?
- This year's DMC USA Finals was incredible. The talent level was super high, and half of the field was chock full of 1st time finalists that are set to usher in the next era of competition in the USA. By no means was this, or any competition, an easy victory. My performance went a little awry at the US Finals, but I kept pushing thru to finish and squeaked out the victory. I don't want that to happen on the World Finals stage, so I'm taking every precaution necessary to make sure my set is tight this time around. I may not get a shot at the World title again. I'm making this one count.
 Ortofon: Who are the 3 DJs that you would like to go against in a battle?
- Without hesitating: Netik! Number one. First because he would kill me, two because I love his style! Number two, DJ Troubl'! I am a huge fan of those guys! And number three, Rafik. I met him last year because he's in New York now. All these guys are just mind-blowing! There was a time when America was on a down-side and it was that European scene that took over what turntablism was at that time. And the way they applied their skills to it was just incredible. I don't wanna be super-obvious by saying Roc Raida because he's my hero and I would love to battle Roc Raida of course, even though saying "I wanna battle Roc Raida" is the same as saying "I wanna beat my head against a rock" cause I would lose. But that era when European DJs emerged, I was really influenced by it.
Ortofon: You are also a full-time teacher at the biggest DJ school in the world (Scratch DJ Academy). What do you like about this particular activity?
- It's funny because a lot of people ask me what's the best part of deejaying, whether it is travelling, turntablism, doing parties … But my answer is always: teaching! Because I have been in this industry for nearly two decades, I have experienced nearly everything that one may come across as a DJ, and to be able to give that information to the new generation makes me feel like the DJ'ing and turntablism world will never die. So it's my way of preserving this art.
But I also love battling. Many friends always ask me: "Why do you wanna battle? You've already done this. You are established, you should be travelling, partying. Why do you battle?" I battle because I love it! I love being on stage, I love beating people up, I love throwing my middle finger at other DJ's, it's my way of saying "I'm the best!" It's the Brooklyn way. I know I'm not the best DJ but I'm super competitive. I just love that adrenaline from being on that stage and seeing all the judges voting for you. That's awesome.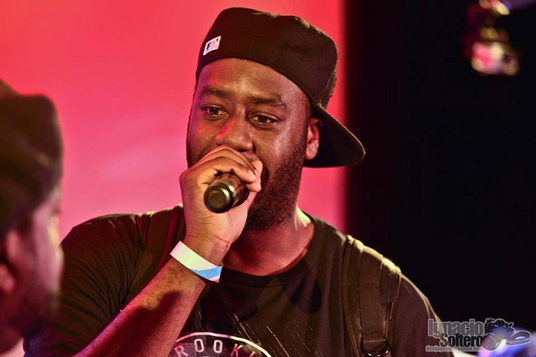 Ortofon: What is your best memory as a DJ?
- There are so many! I've done tours, festivals, I've opened for Kanye … all types of crazy events. But as a DJ, that was winning the DMC last year. Because I had been doing the DMC since 1998 and had a couple of regional wins, done a couple of U.S finals, never placed, and it was just that one night when everything came together. I remember that Lord Finesse was hosting and trying to bring controversy saying: "Yo this DJ said this and that about you!" And I am on stage, so charged, so excited, ready to beat every DJ on that stage that went against me! And with every round, I just got more confident.
After the first round, I thought I lost, and when they announced me winning, I almost threw up because I was just overwhelmed. Once I was over that moment, I just thought: "Let's go!" and I was ready to beat anybody. So just going through that day was already amazing, but knowing that I would represent the U.S at the World Championships, nothing could beat that!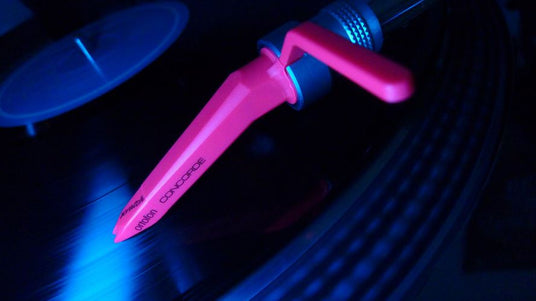 Ortofon: What is your favorite cartridge?
- That would be the Scratch. Love the pinks! I don't know what it is but even with real vinyl they don't skip. I'm coming around the S-120 for mixing purposes and recording. But for battles, I use the Scratch.
Ortofon: What is the one record that you would bring with you on a desert island?
- Easy! The "Prince and The Revolution – Purple Rain". GE-NI-US! You are taken on an emotional roller-coaster through this album.
Ortofon: What is the one song that you know for sure will rock the crowd?
- Stevie Wonder's "Signed, Sealed, Delivered" remix by DJ Smash. I played this song everywhere and always got a huge reaction. I played it again just last night in Sweden. I was there to play a Hip-Hop set but I thought: "I'm not gonna play only Hip-Hop tonight". So I played a little bit of everything, James Brown, etc …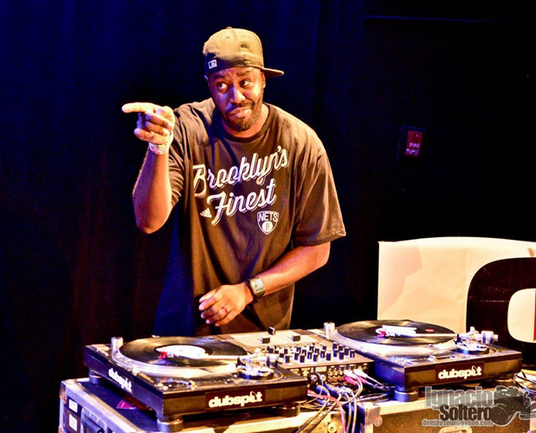 Ortofon: Any advice for upcoming DJs?
- Study and appreciate your art. If you really wanna be a DJ, know where it came from, and study how it evolved to what it is today, because it's really easy to get trapped into what people perceive DJ'ing to be today as opposed to what it was 20 years ago. Do you history, do your research, do your knowledge.
Ortofon: What's next for you?
- I have the National finals for the DMC, both for the 6 minutes and the Battle for Supremacy. So hopefully I can take a title if not both. I am really focusing on the 6 minutes this year because I feel that I have more chances than I had before, just with the music that I am using and the technology of the mixer on my side. So I am feeling really good about my chances.
Find us on
FB English speaking communityFB German speaking community
Find us on